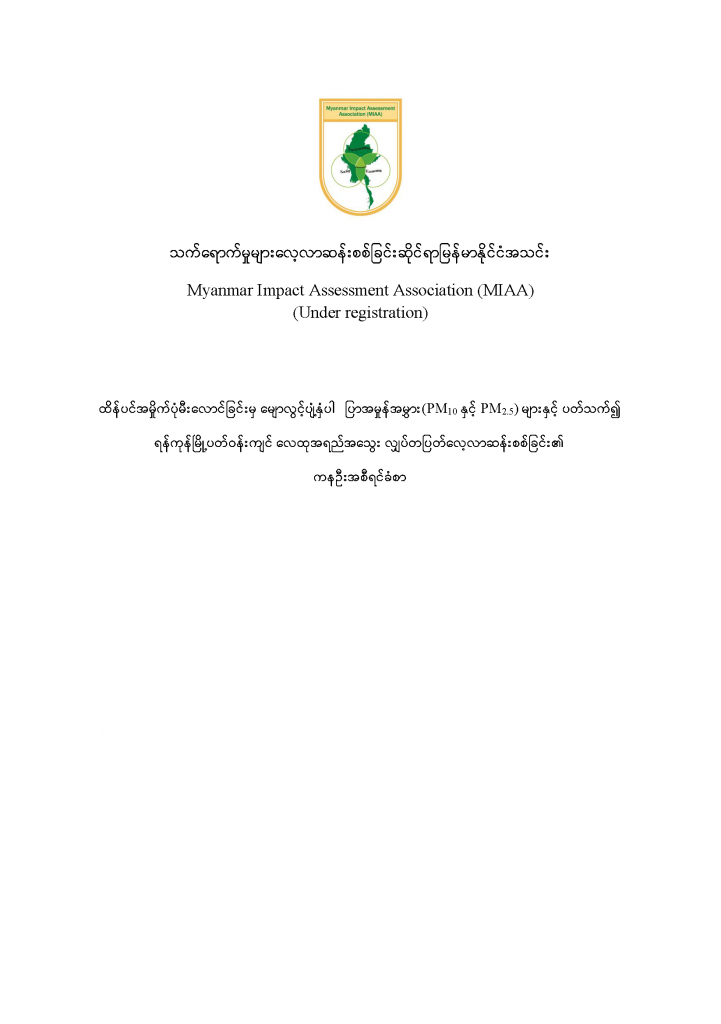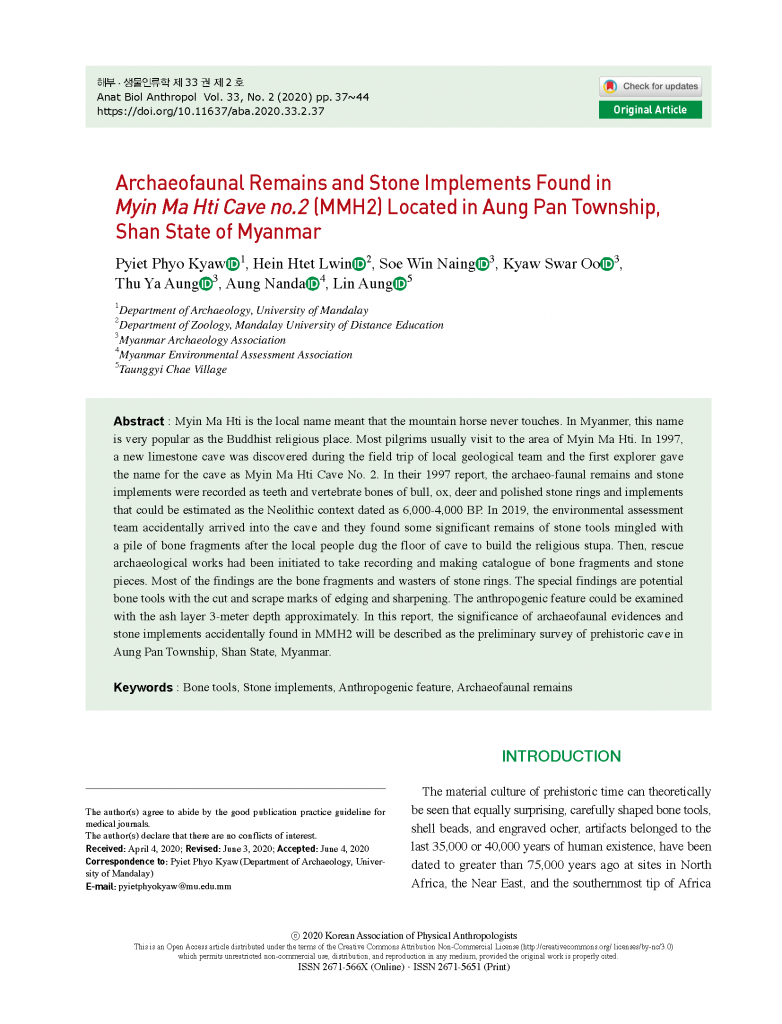 Archaeofaunal Remains and Stone Implements Found in Myin Ma Hti Cave no.2 (MMH2) Located in Aung Pan Township, Shan State of Myanmar

Pyiet Phyo Kyaw1, Hein Htet Lwin2, Soe Win Naing3, Kyaw Swar Oo3, Thu Ya Aung3, Aung Nanda4, Lin Aung5
1Department of Archaeology, University of Mandalay
2Department of Zoology, Mandalay University of Distance Education
3Myanmar Archaeology Association
4Myanmar Environmental Assessment Association
5Taunggyi Chae Village

Abstract : Myin Ma Hti is the local name meant that the mountain horse never touches. In Myanmer, this name is very popular as the Buddhist religious place. Most pilgrims usually visit to the area of Myin Ma Hti. In 1997, a new limestone cave was discovered during the field trip of local geological team and the first explorer gave the name for the cave as Myin Ma Hti Cave No. 2. In their 1997 report, the archaeo-faunal remains and stone implements were recorded as teeth and vertebrate bones of bull, ox, deer and polished stone rings and implements that could be estimated as the Neolithic context dated as 6,000-4,000 BP. In 2019, the environmental assessment team accidentally arrived into the cave and they found some significant remains of stone tools mingled with a pile of bone fragments after the local people dug the floor of cave to build the religious stupa. Then, rescue archaeological works had been initiated to take recording and making catalogue of bone fragments and stone pieces. Most of the findings are the bone fragments and wasters of stone rings. The special findings are potential bone tools with the cut and scrape marks of edging and sharpening. The anthropogenic feature could be examined with the ash layer 3-meter depth approximately. In this report, the significance of archaeofaunal evidences and stone implements accidentally found in MMH2 will be described as the preliminary survey of prehistoric cave in Aung Pan Township, Shan State, Myanmar.

Keywords : Bone tools, Stone implements, Anthropogenic feature, Archaeofaunal remains

Read full article here.